We all know what apps are by now, from iPhone ones to Android apps and everything in between, but did you know there are apps out there that can give you a little bit of extra income? Here are 10 to get you started.
10. Receipt Hog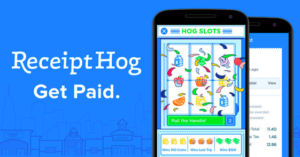 Receipt Hog is an interesting app in that you can literally make money by taking photographs of your receipts from the products you buy. Each photographed receipt you upload translates into coins, coins are then translated into cash which you can redeem either via PayPal or a gift card to spend on anything you wish.
The more submissions you make to the app the more ways to make money you can unlock, including survey taking etc.